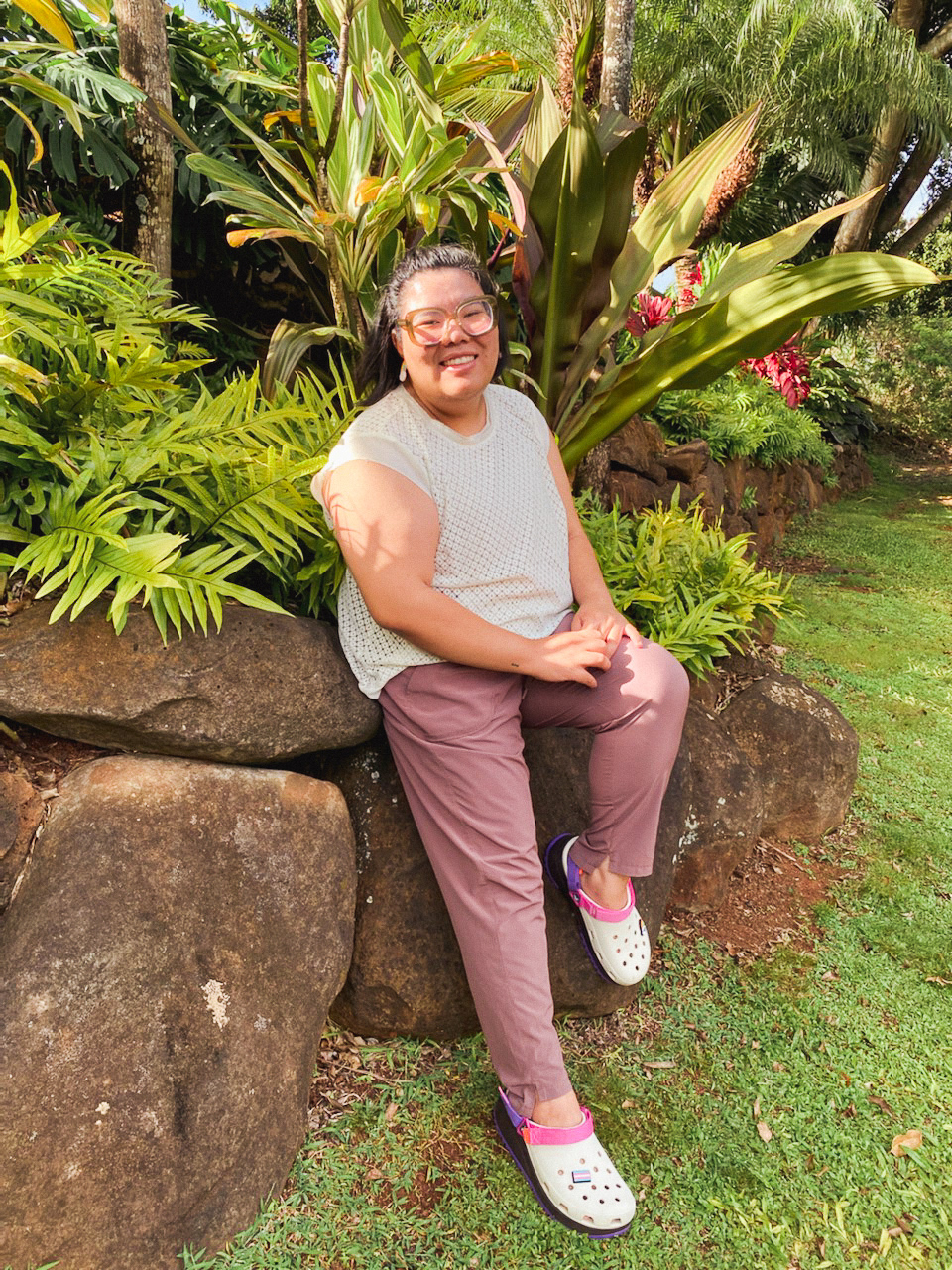 My name is Nikki (they/them) and I am a queer graphic designer and illustrator born in Honolulu, Hawaii, and raised (and based)  in Los Angeles. 
I graduated with a Bachelor of Fine Arts in Graphic Design and Visual Communication from Cal Poly Pomona in 2019. While studying there, I developed my passion to creatively problem-solve using bold colors, simple yet complex layouts, and clean typography. Above all, I'm now a multidisciplinary designer, who specializes in vector illustration, branding, editorial design, and UX/UI.
If I'm not designing, you'll find me creating products for my shop dedicated to my favorite Kpop group, trying to fight my caffeine and boba addictions, and yelling "Friend!!" at every dog I see.
Current obsessions: matching my Crocs with my earrings, listening to my punk rock/emo playlist from high school, and playing video games on my Switch