The Little Things: Environmental Graphic Design, 2018
Collaborated with a team of designers to create a letterpress exhibition and its corresponding environmental graphics within the Huntley Gallery, Cal Poly Pomona.
Co-designers:

Sean Oyama, Jasmine Pirkle, Kristopher Reyes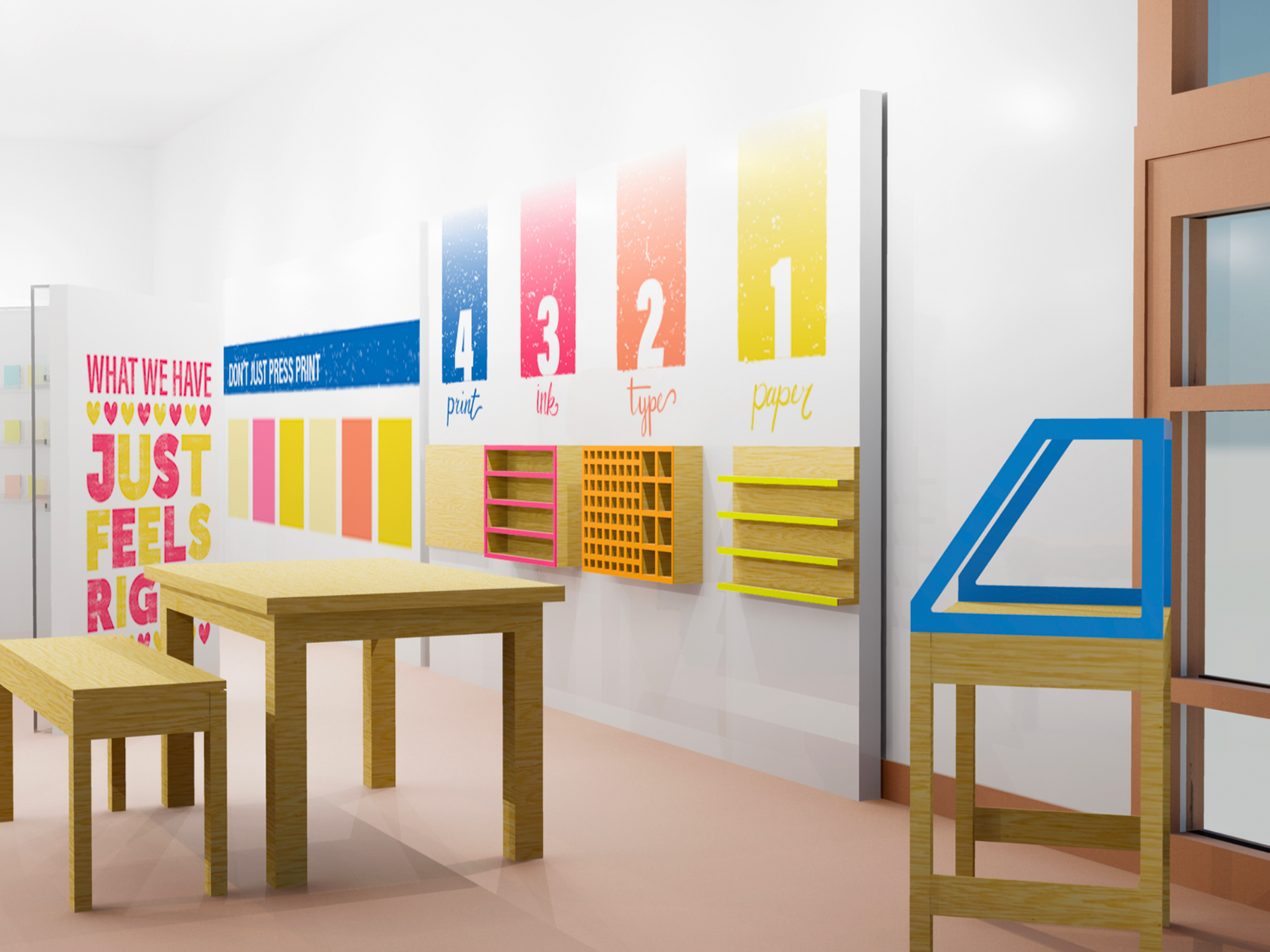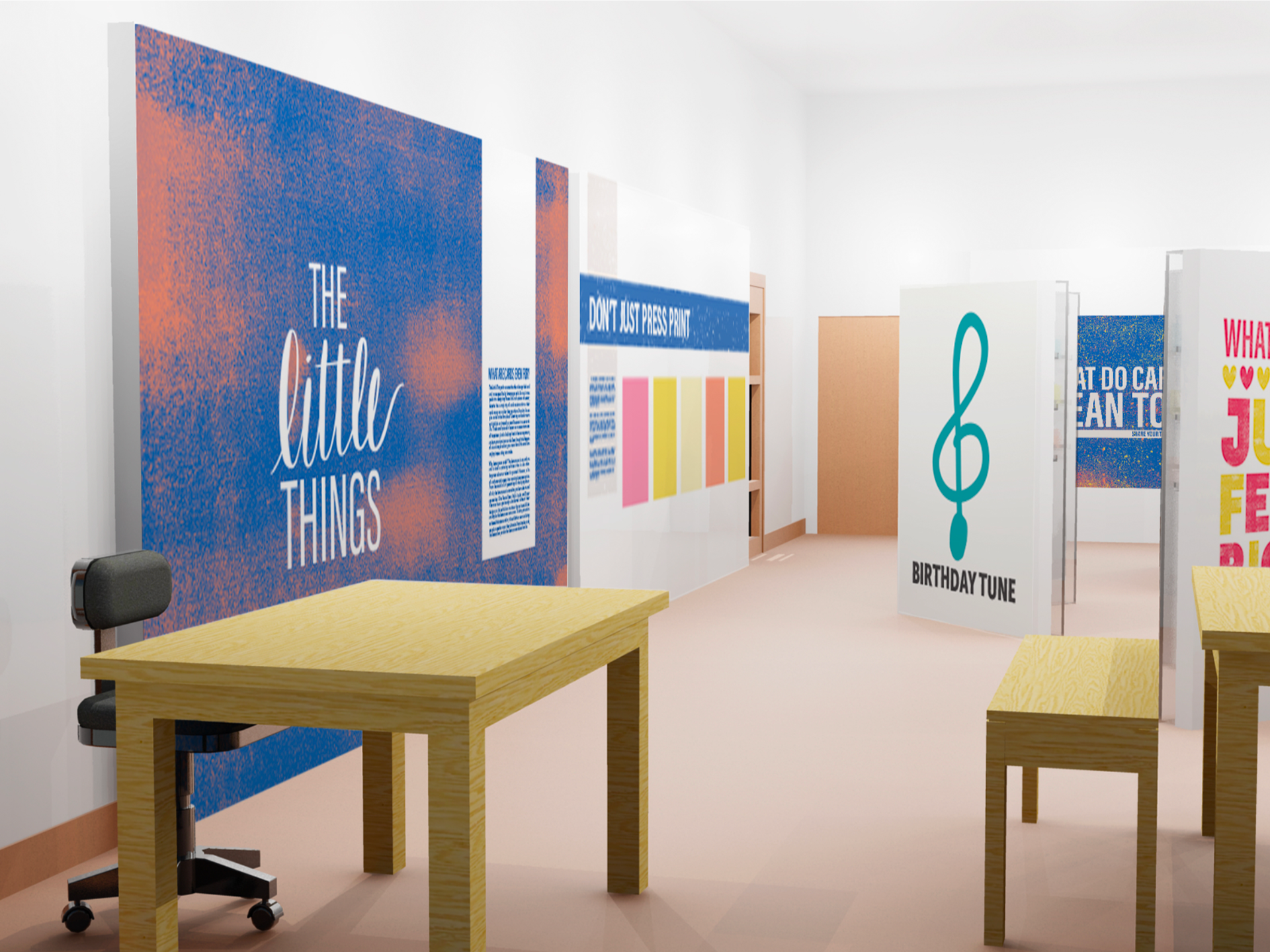 Purpose: 
To showcase the joy and positivity that greeting cards bring in a variety of situations (focusing on get well, birthday, and relationships). This joy can come in different forms ranging for sweet and happy to comical and dark. When you really think about cards, they can be pretty wasteful, but they bring the recipient joy and happiness, which makes them valuable. 
3D renderings and elevation drawings created by Sean Oyama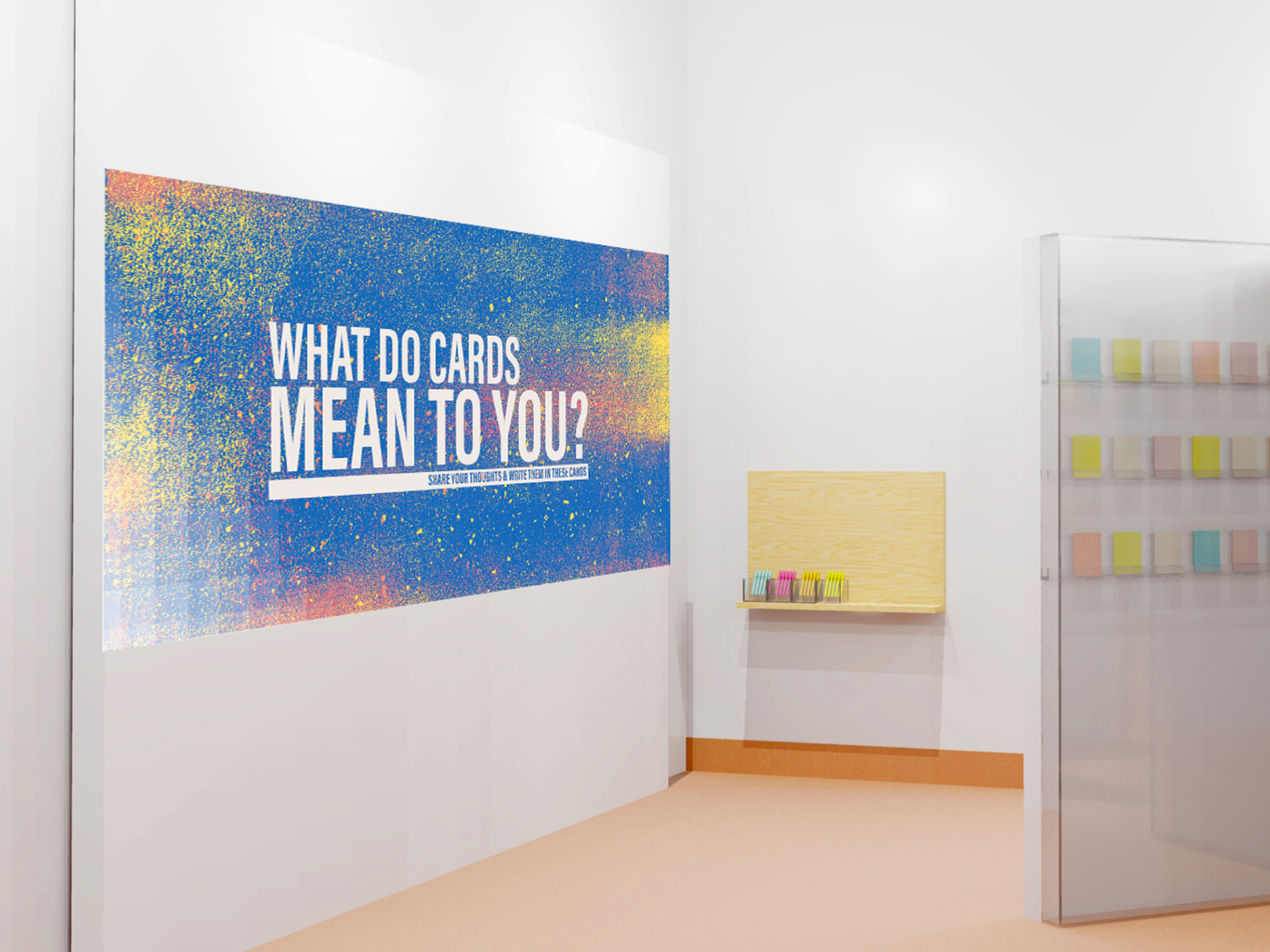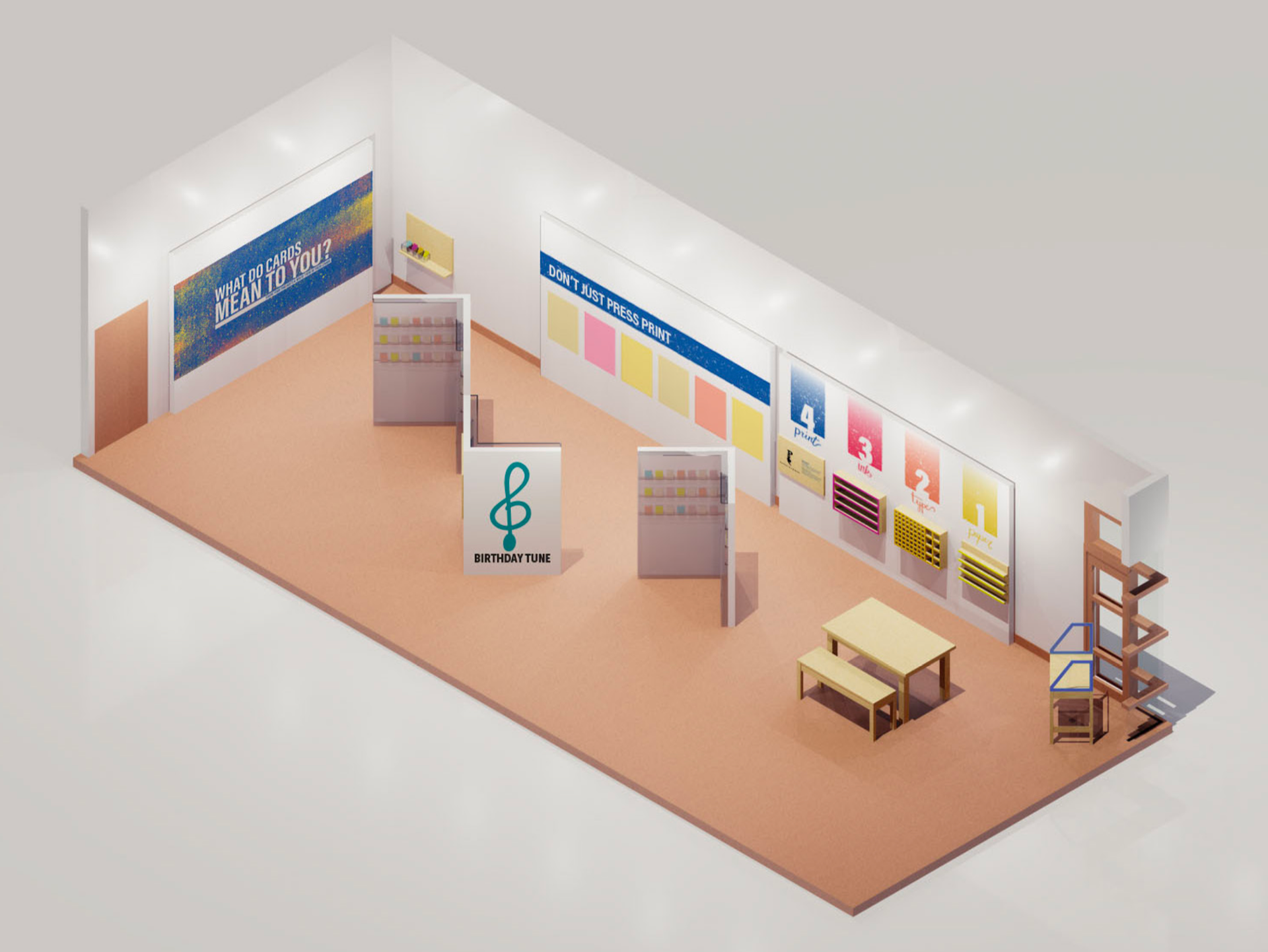 • Three 7 foot tall partitions stylized as cards (each includes shelves holding letterpress cards)
• Large letterpress prints (cards & prints by: Pike Street Press, Hello Lucky, Paper Hammer) framed and displayed on wall panels
• Art Installation made of cards allowing visitors to interact with it and leave behind written messages in them
• Small workspace with letterpress in front of gallery for visitors to create their own letterpress designs and cards